Council District 1
---
Connect
---
Resume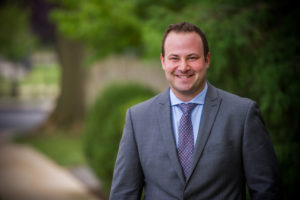 Experience
SENIOR POLICY ADVISOR, Comptroller of Maryland, Hon. Peter Franchot, Annapolis, MD (Sep. 2016-Sep. 2017)                     
Served as policy advisor to independently elected Comptroller and $150M+ state agency of 1,200 employees
Oversaw a portfolio including: advising on the $46+ billion Pension Fund, the Board of Public Works which oversees state contracts, real estate transactions, and the state's school construction program
Served second term as fiduciary of $6 billion Maryland 529 College Savings and ABLE (Disability) Plans
Appointed by Governor as fiduciary member of Maryland Small Business Development Financing Authority
SENIOR CAMPAIGN ADVISOR, David Trone for Congress, Rockville, MD (Feb. 2016-May 2016)
Brought in post-announcement to oversee political outreach, communications and overall campaign strategy in the country's most competitive and expensive Congressional Primary
Helped an unknown, late-entry candidate finish a surprising second with 27 percent of vote in 9 way race
Oversaw a TV and direct mail advertising budget of approximately $1 million a week 
DIRECTOR, OFFICE OF COMMUNICATIONS & SENIOR ADVISOR TO THE COMPTROLLER, Comptroller of Maryland, Hon. Peter Franchot, Annapolis, MD (Jan. 2013–Feb. 2015)
Developed and implemented messaging & outreach strategy for Comptroller Franchot and agency, overseeing 12 staff and serving as Chief Spokesperson for 1100+ employee, $150+ million state agency
Advised Comptroller on policy positions including Board of Public Works & Bureau of Revenue Estimates
Crafted and implemented Comptroller's legislative strategy as part of agency senior leadership team
Interfaced with state, local and federal agencies, non-profits and businesses on behalf of Comptroller
Created content (speeches, press releases, print and video ads, statements, social media)
Established and oversaw state's regulatory working group reviewing Daily Fantasy Sports
DEPUTY CHIEF OF STAFF, Comptroller of Maryland, Hon. Peter Franchot, Annapolis, MD (June 2011–Jan. 2013)
Supervised the Comptroller's front office staff (scheduling, correspondence, scheduling, inter-agency)
Handled outreach and intergovernmental affairs for Comptroller
Served as point person on strategic outreach, governmental affairs and rapid response communications
Oversaw the Comptroller's Business Advisory and Labor Advisory Councils
Served as liaison with salary-setting & personnel oversight to Maryland's 24 elected Registers of Wills
SPEECHWRITER & STRATEGIC COMMUNICATIONS ADVISOR, Comptroller of Maryland, Hon. Peter Franchot, Annapolis, MD (Feb. 2011–June 2011)
Developed speeches, policy proposals and communications strategy before quick promotion to Deputy Chief
INTERIM EXECUTIVE DIRECTOR, College Savings Plans of Maryland, Baltimore, MD May 2015-Oct. 2015
Took a leave of absence to be installed by Board to oversee management transition following departure of ED & CIOO; planned & directed all operations of the College Investment Plan and Prepaid College Trust, managed agency staff and assets exceeding $5 billion held in more than 260,000 accounts
Assessed immediate needs, reorganized staff and maintained operations through peak season
Oversaw replacement of aging technological infrastructure, evaluated and renegotiated contracts
Represented CSPM externally on state and national levels, managing relationships with strategic partners, serving as spokesperson to media, elected officials, and at meetings and events
BOARD MEMBER, College Savings Plans of Maryland, Baltimore, MD October 2012- May 2015
Chaired Nominations and served on Audit & Finance and Administration & Personnel Committees
Negotiated significant Investment Plan fee reduction and evaluated and selected new banking partners
CAMPAIGN MANAGER, Friends of Peter Franchot, Silver Spring, MD Sep. 2009–Jan. 2011
Hired at 23 to run successful statewide campaign for incumbent Maryland State Comptroller, responsible for developing campaign strategy, managing budget, and hiring and supervising staff, vendors, and consultants
Exceeded goals by garnering over 1 million votes and 61% of the electorate
MEMBER RELATIONS MANAGER, CivicUS Research, Rockville, MD June 2009–Sept. 2009
Served as database administrator for venture-funded start-up, coordinating national research distribution
Coordinated procedures between research and sales divisions and oversaw budgeting/logistics for briefings
RELATIONSHIPS MANAGER, Maryland Hillel, College Park, MD Dec. 2008–June 2009
Created and implemented grassroots fundraising campaign
Expanded young alumni and small donor outreach
FIELD ORGANIZER, Barack Obama Presidential Campaign 2008, Montrose, PA Aug. 2008–Nov. 2008
Implemented field program for 3 counties, supervising 2 additional, oversaw operations, staff and volunteers
Led effort with 14,000+ calls and 10,000+ doors knocked in 1 day; improving margins by 50%, 45% and 29%
LEAD ORGANIZER, VA Victory '08 Coordinated Campaign, Woodbridge, VA June 2008–Aug. 2008
Oversaw activities of 3 field organizers and the hiring and activities of interns
Assisted Regional Field Director in executing and implementing field plan
SR. MANAGER OF CONCESSIONS, Berliner Specialty Distributors, Hyattsville, MD June 2004-Jan. 2006
Staffed and coordinated ice cream concessions at RFK Stadium and Nationals Park
Established and implemented stadium ice cream vending operation for Nationals Inaugural Season
Supervised junior manager and handled all hiring, firing and oversight for up to 35 employees
Philanthropic & Community Involvement
Ed & Janet Friedson Endowed Veterans Scholarship, University of Maryland, Founder/Coordinator (2009-Present)
Montgomery Co. Collaboration Council for Youth, Children & Families, Chair/Board Member (2014-Present)
org, Board of Advisors (2009-Present)
ATTN: Media, Editorial Advisor & Contributor (2014-Present)
Maryland Matters Nonprofit News, Steering Committee (2015-Present)
Jewish Council for Public Affairs, Board Member (2014-2016)
Grand Slam Sunday Jewish Community Day at Nationals Park, Inaugural Co-Chair (2015)
Greater Washington Jewish Community Study Committee (2014-2015)
National Campus Leadership Council, Founding Board Member (2013-2014)
Jewish Federation of Greater Washington, Impact DC Young Leadership Gala Co-Chair (2012)
Jewish Federation of Greater Washington, ConnectGens Fellowship Steering Committee (2011)
University of Maryland Student Affairs Alumni Leadership Council (2009-2010)
University of Maryland College Park Foundation Board of Trustees (2007-2008)
University of Maryland Alumni Association Board of Governors (2007-2008)
University of Maryland Hillel Board of Directors (2006-2008)
RECOGNITION
Named Top 5 Annapolis "Young Gun" & Top 10 Maryland "Young Gun" by The Seventh State (2014)
EDUCATION
   University of Maryland, College Park, MD

B.A. in Government & Politics, May 2008; Citation in CIVICUS, Oct. 2006
Student Body President, 2007-2008

Elected to represent 26,000 undergraduates, testifying before General Assembly and US Dept. of Education
Responsible for distributing $2.2 million in student fees and overseeing 100 person student government
Served as non-voting Liaison to City of College Park Mayor & Council

University Honors

H.C. Byrd Citizenship Award for the University of Maryland's Most Outstanding Male Graduate
Cade Scholarship for Public Leadership & Order of Omega Halloran National Leadership Scholarships
Omicron Delta Kappa, Order of Omega, and Pi Sigma Alpha Political Science Honor Societies
---

Q&A
Find out what the County Council Candidates Think About the 9% Property Tax Hike »
Q: Describe yourself on the political spectrum (i.e., fiscal conservative/social liberal, libertarian, social moderate/fiscal liberal).
A: I believe in results not labels, but if compelled to describe myself politically: data-driven fiscal moderate/pragmatic social progressive.
Q: What is the biggest challenge facing Montgomery County today?
A: Aging workforce & stagnant wages threaten ability to maintain quality of life and keep up with needs. We need better jobs with higher wages.
Q: What is the one thing – project or program – that you want to achieve?
A: Modernize county government so it actually works when residents truly need it including finally ending our Prohibition Era alcohol monopoly.
Q: How will you pay for your project/program?
A: Maryland's Bureau of Revenue Estimates projects ending the monopoly would generate $193.7 Million annually plus finding budget efficiencies.
---