Council District 1
---
Connect
---
Resume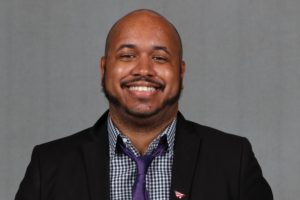 Objective
To obtain an upper management position that allows me to promote excellence through performance measurement, analysis, and specific and time-oriented report production so companies can make decisions in a timely manner.
Education
Silberman School of Social Work @ Hunter College, New York, NY (September 2013- May 2015)

Masters in Social Work, Office of Management and Leadership

Monroe College, Bronx, NY (April 2008-August 2009)

BBA in Business Administration, Magna Cum Laude
Experience
SOCIAL WORKER, Permanency Administration, District of Columbia Government's Child and Family Services (November 2016-Present)
FOSTER CARE SOCIAL WORKER, ON-CALL YOUTH WORKER, AND LGBTQ TRAINING FACILITATOR, Foster Care Social Worker Latin American Youth Center (November 2015-October 2016)
MEDICAID SERVICE COORDINATION QUALITY ASSURANCE COORDINATOR, SKIP of New York (January 2014- October 2015)
Conduct internal audits on a continuing basis.
Conduct site visits on an as needed basis.
Database creation of internal tracking systems
Track site visit reports submitted by Medicaid Service Coordinators.
Track community habilitation and day habilitation plans on internal database.
Track and report incidents to the Office of Persons with Developmental Disabilities.
Provide monthly data reports to Medicaid Service Coordination Supervisors, MSC QA Supervisor. Director of Programs, and Deputy Director.
CASE PLANNER, Graham-Windham, 2013 Graham-Windham Mission Award Recipient (August 2010-January 2014)
Manage, and provide case management to a caseload of 12-15 families.
Assess client needs and make referrals to appropriate service providers.
Maintain contact with other professionals, both internally and in the community, to assist clients in meeting permanency goals.
Build relationships of trust and provide practical help to youth, parents and foster parents.
Conduct one-to-one sessions with clients and lead groups on a variety of topics.
Complete timely, detailed and accurate court and agency documents.
SITE DIRECTOR, BELL Foundation (October 2004- May 2010)
Established and maintained cooperative and effective working relationships with children and adults contacted in the course of work
Understood, carried out and communicated oral and written directions
Communicated effectively with the staff and community
Facilitated effective meetings, make presentations, and provide formal and informal training, assistance and guidance to program participants and educational staff
Gathered and analyzed data to prepare clear, concise reports, proposals, procedure manuals and documentation incorporating text, graphs and graphics, utilizing software programs for word processing and spreadsheet
Worked independently with directives, strictly adhering to program requirements, deadlines and due dates
Worked collaboratively with educators, agencies, and the general public
Maintained accurate records and files
Attended in-service training, conferences and meeting, as needed
Provided leadership, expertise, and ongoing support to supervisors, students, and teachers
Developed materials & training, deliver and evaluate classes for students, teachers & administrators
Developed a base of supervisor understanding and support
Annually evaluated and revised student program to increase its effectiveness
Analyzed costs and demonstrated program benefits
Provided leadership in knowledge, methods, and materials related to mentoring
Provided support to teachers in assuming and growing in their roles and responsibilities
Maintained confidentiality in communication with all students
Provided and promoted observations of people at work among teachers and students
Maintained my own professional growth through graduate and/or staff development courses, professional organizations, seminars, and reading of professional literature
Attended and/or present on mentoring at relevant professional conferences
Scheduled time willingly with students, teachers, and administrators
Got involved in solving specific problems with work conflicts, in mentoring pairs, with supervisors and other persons who are not program participants
Monitored the effectiveness of program activities throughout the year
Solicited feedback from Students, Teachers, and Administrators
Visited all Students in classrooms and provided feedback to them on their work and professional growth
Qualifications
Fluent in both English & Spanish
Golden Key Honour Society Member since December 2014
Three years of experience in non-profit management in a supervisory capacity
10+ years of Youth Development experience
Volunteer Experience with Feeding America, St. Mary's Youth Ministry, and the Graham-Windham Youth Leadership Academy.
Familiarity with search engine functionality and social media tools
Experience with event planning and coordination
Proficient in Microsoft Office, including but not limited to: PowerPoint, Access, Outlook and Excel with a focus on quantitative and qualitative data analysis
Four years of experience with NYC/DC child welfare programs
DC Local Ambassadors Lead for the March 4 Racial Justice
Organizing for Action Fellow 2017
Mid-Atlantic Region Director for the Black Caucus of the Young Democrats of America 17-19
---

Q&A
Find out what the County Council Candidates Think About the 9% Property Tax Hike »
Q: Describe yourself on the political spectrum (i.e., fiscal conservative/social liberal, libertarian, social moderate/fiscal liberal).
A: I would consider myself a neo-liberal. I believe that the County works better when everyone has the equal opportunity to achieve success, and that means livable wages, affordable education, and transit-oriented development that is both realistic and accessible.
Q: What is the biggest challenge facing Montgomery County today?
A: The biggest challenge facing Montgomery County is stagnant wages and increasing property costs. It is becoming harder and harder for people to afford to live in our County.
Q: What is the one thing – project or program – that you want to achieve?
A: I would like to increase the college success rate in Montgomery County and bridge the achievement gap for all students. Every student, regardless of zip code or income bracket, deserves a right to a quality education.
Q: How will you pay for your project/program?
A: I would propose that we cut 10% of the county council's salary (a savings of $112,500) and then reinvest those savings into College Readiness Programs.
---