Council District 2
---
Connect
---
Biography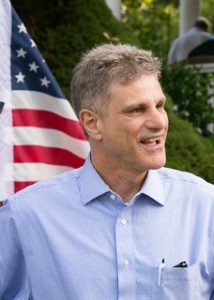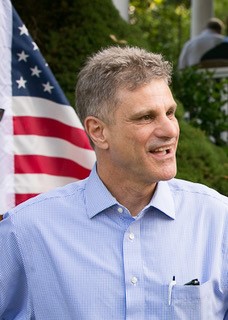 Ed Amatetti brings meaningful experience in four areas: (1) business and finance; (2) local government operations; (3) education; and (4) civics advocacy.
He has a degree in Economics from Georgetown and an MBA in Finance from U of Maryland. For years, Ed was a principal of a consulting firm where he managed multi-year contracts helping local governments across the country (such as Cleveland and Providence), improve operational efficiency and control costs – now a very high-priority need in Montgomery County.
In 2002, Ed began a second career in education: as a classroom teacher and in school administration. He taught in the most challenging environments in suburban Maryland and Washington, DC. As an education reform advocate going on three decades, he has had ample opportunity to personally observe what works in classrooms, in schools, in local jurisdictions, and at the state policy level throughout the United States.
Ed has also has been involved in civics advocacy — fighting at the grassroots and legislative levels for two decades. The non-profit he founded, New Renaissance In Education, fought for charter schools, vouchers, and education-credits; helped sponsor legislation in VA; and developed high school curriculum to celebrate America's legacy and heritage. Closer to home, he bas been fighting campaigns with the Montgomery County Taxpayers League, MC Civics Federation, Maryland Taxpayers Association and others to reform high utility rates, reduce school construction costs, and get MCPS's budget under control.
---

Q&A
Find out what the County Council Candidates Think About the 9% Property Tax Hike »
Q: Describe yourself on the political spectrum (i.e., fiscal conservative/social liberal, libertarian, social moderate/fiscal liberal).
A: I believe in the free market economy and e pluribus unum, probably social moderate, definitely fiscal conservative, often libertarian.
Q: What is the biggest challenge facing Montgomery County today?
A: Making MC more affordable by reducing taxes, growing revenues by supporting business, and controlling costs.
Q: What is the one thing – project or program – that you want to achieve?
A: Short-term: Building M-83; Longer-term: school choice and education reform to improve outcomes.
Q: How will you pay for your project/program?
A: (See "Biggest Challenge Facing MC"). Significant cost-cutting opportunities in school construction, stormwater mgmt., other.
---