Council At-Large
---
Connect
---
Resume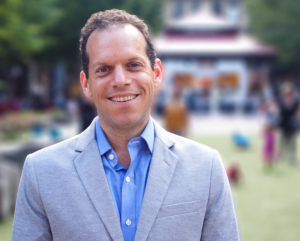 Summary Of Experience
Communications: 15 years combined journalism, communication and marketing experience. Wrote and produced hundreds of stories for CNN. Developed and implemented communications plans that increased awareness and support for client initiatives, member events, conferences and public policy campaigns. Developed speeches, case studies, marketing collateral, articles, newsletters, policy analysis reports, board presentations and press releases. Experienced spokesperson on a range of state/local policy issues quoted in top-tier media outlets including the Washington Post, NPR, WJLA and News Channel
Nonprofit Management: Created organizational budgets, fundraising plans, communication collateral and programmatic lesson plans for a youth serving
Project Management: Experience managing multiple client teams and annual budgets on projects for the Department of Veterans Affairs, Memphis City Schools, "The Nation's Report Card," the Drug Information Association and Generation
Civic Engagement & Advocacy: More than a decade of leadership in Montgomery County government, civic and nonprofit organizations. Led successful community efforts advocating for economic development, affordable housing, environmental preservation, transportation improvements and youth
Relevant Experience
Communications
Served as CNN Congressional producer, including assignment as field producer for the 2008 presidential campaign
Wrote hundreds of articles for CNN.com, including "front page" stories on election coverage, health care legislation and environmental regulations
Developed communication plans, strategic messaging, media press kits, news releases and other promotional and educational documents for nonprofits and government entities
Created an outreach and retention plan for the Veteran Affairs' Midwest Health Care Network for a campaign to raise awareness of the VA's health care system
Experienced in creative visual and content design through development of marketing literature, newsletters, flyers, website layouts and direct marketing campaigns
Leveraged new media tools including blogs, interactive webinars, online press rooms and multimedia press kits to garner media coverage and drive public awareness
Advised a diverse client base on industry challenges and opportunities to earn successful media coverage and raise public awareness of their products, services and initiatives
Conducted media training and interview support workshops for executive level clients
Expert understanding of the frenetic and fickle news cycle, with the strategic news instincts, political acumen and ability to capitalize on it to achieve organizational goals
Program Management
Experience managing high-level clients and navigating customer relations with C-level contacts at nonprofits, government agencies and corporations including the Department of Veterans Affairs, the Entertainment Industries Council, the Drug Information Association Memphis City Schools, Jewish Foundation for Group Homes, Generation Hope and Montgomery County's Department of Housing and Community Affairs
Skilled at supervising teams, allocating staff resources and developing annual budgets to drive media relations and issues-oriented communications campaigns
Adept at event management: election events, political rallies, press conferences and seminars
Civic Engagement & Advocacy
Manage after school programs for students and youth in Montgomery County, working with county government, foundations and nonprofit
Former Chair of the Silver Spring Citizens Advisory Board, working closely with the Montgomery County government on continuing education, pedestrian safety, transit- oriented development, affordable housing, after school programs and economic development
Articulate spokesperson on a range of issues affecting Montgomery County
Founded the South Silver Spring Neighborhood Association to promote community engagement, education and activism
Facilitated the first private-public partnership for Montgomery County's community garden program
Work History
EXECUTIVE DIRECTOR, Gandhi Brigade, Silver Spring, MD (August 2014 – present)
PRINCIPAL, Community Communications, Silver Spring, MD (Sept 2012 – October 2014)
DIRECTOR, Reingold, Alexandria, VA (April 2011 – Sept 2012)
CONGRESSIONAL PRODUCER, Cable News Network (CNN), Washington, D.C. (1999 – 2011)
Awards & Recognition
Peabody Award 2008: Member of CNN's "Best Political Team on Television" awarded the Peabody Award for the multi-platform coverage of the 2008 presidential primary campaigns and debate
Emmy Award Nominee: Nominated for the News & Documentary category for coverage of the 2008 Democratic National Convention and Election Night
Peabody Award: Member of CNN team for coverage of Hurricane Katrina in 2005
Community Involvement
Board of Directors, Montgomery Housing Partnership (2012 – present)
Board of Directors, Conservation Montgomery (2010 – present)
Silver Spring Citizens Advisory Board (2006 – 2014), Chair (2012 – 2014)
President, Indian Spring Citizens Association (2012 – 2014)
Board of Directors, Equality Maryland (2011 – 2014)
Graduate, Leadership Montgomery (Class of 2010)
Mentor, American University's School of Communication Mentoring Program (2010 – 2012)
Member, Presidents Council of Silver Spring (2006 – 2014)
President & co-founder, South Silver Spring Neighborhood Association (2006 – 2012)
Education
American University: Washington, D.C. Bachelor of Arts: 1999
Double Major: Journalism & Political Science
---

Q&A
Find out what the County Council Candidates Think About the 9% Property Tax Hike »
Q: Describe yourself on the political spectrum (i.e., fiscal conservative/social liberal, libertarian, social moderate/fiscal liberal).
A: Pragmatic Progressive. My moral compass guides my politics. I am progressive who understands that strong leadership and resources are required to make positive change.
Q: What is the biggest challenge facing Montgomery County today?
A: Our local economy is changing as the federal government is no longer our driving force. We need to create more opportunities to expand our economy so we have resources to create universal pre-K, improve transportation and other good public work.
Q: What is the one thing – project or program – that you want to achieve?
A: We need to expand early childhood education. All research shows that the investment in our young provides them with more employment opportunities, keeps them safe and helps our working families.
Q: How will you pay for your project/program?
A: We need to expand economic opportunities in the county by supporting and investing more in the life sciences industry (bio, pharma, medical devices) that want access to our federal agencies and world class healthcare facilities.
---