Council At-Large
---
Connect
---
Resume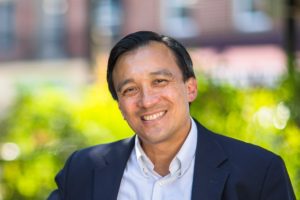 Summary
Budget and procurement expert with over 28 years of increasing responsibility in engineering, cost estimating, internal audit, regulatory compliance, procurement, acquisitions and budget management.
Professional Experience
SR. PROGRAM ANALYST, ITility, LLC, Fort Meade, MD (6/2013 – present)
Team Lead for program management support, budget management, procurement strategies, project management, and business analysis for multi-million dollar federal programs.
SR. ACQUISITIONS SPECIALIST, Delta Resources, Inc., Fort Meade, MD (8/2011 – 6/2013)
Provided procurement and budget management support for multi-million dollar federal program.
STAFF REGULATORY COMPLIANCE ANALYST, Lockheed Martin Corporation, Rockville, MD (8/2007 – 2/2010)
Performed 100+ pre-award reviews annually of subcontracts with business partners including but not limited to minority-owned, woman-owned, veteran-owned, service disabled-owned, small and disadvantaged businesses, for compliance with Federal Acquisitions Regulations (FAR), Defense FAR, and corporate policies.
CORPORATE INTERNAL AUDITOR, Lockheed Martin Corporation, Bethesda, MD (7/2001 – 8/2007)
Planned, designed, and conducted audits of complex defense and civil programs throughout the corporation. Performed key audit objectives including: Program Start-Up and Implementation, Program Management, Risk Management, Earned Value Management (EVM), Independent Cost Estimate, Financial Reporting, Subcontract Management, Systems Engineering, Software Design, Hardware Design, Production Operations, Communications, Sensitive Information Protection, and International Consultants.
PROJECT TEAM LEAD, Lockheed Martin Corporation, Santa Ana, CA (6/2002 – 11/2002)
Served as Project Team Lead to provide project management and federal transition support for passenger screening at Santa Ana John Wayne airport (SNA), as part of Strategic Airport Security Rollout (SASR) implementation for Transportation Security Administration (TSA) after 9/11.
SR. FINANCIAL ANALYST, Lockheed Martin Corporation, Gaithersburg, MD (11/1998 – 7/2001)
Provided cost estimates and financial analysis for multi-million dollar federal contract proposals.
ELECTRONICS ENGINEER, U.S.  DOC/NOAA/National Weather Service, Silver Spring, MD (8/1989 – 11/1998)
Contracting Officer's Technical Representative (COTR) for procurement and testing of state of the art electronic weather observation equipment, as part of the US National Weather Service modernization program.
Volunteer Experience
Board Member and former President, Association of Vietnamese Americans, 1997–present

Serve as Treasurer managing an annual budget of over $120,000
Securing over $1.5 million in grant funding over 20 years
Led organization in annual planning, programming, budgeting and execution
Provided leadership for grant proposals, program management, budgeting and execution, staffing, compliance and reporting
Managed organization invoicing, accounting, budget control, financial reporting and compliance
Led organization in strategic planning, mission and vision update, and bylaws revision
Won and managed 5-year $500K contract to find interns for FAA Minority Internship Program

Board Member, Asian Pacific American Chamber of Commerce, 2010-present
Board Member, Asian American Political Alliance, 2002-present
Board Member, George B. Thomas, Sr. Learning Academy, 2001-present
Advisor, Montgomery County Executive's Asian Pacific American Advisory Group, 2001-present
Commissioner, Washington Suburban Transit Commission, 2010-2017
Co-Founder and Chair, Asian American Health Initiative, 2006-2009
Board Member, IMPACT Silver Spring, 2001-2007
Commissioner, Governor's Commission on Asian American Affairs, 2001-2002
Co-Founder, Scoutmaster and Chair, Lien Doan Potomac Scouting Association, 1994-2002
Founder and Head Instructor, Bai Ma Tae Kwon Do Club, 1990-2001
Co-Founder and President, Association of Vietnamese American Students & Young Professionals, 1990-1996
Co-Founder and Vice President, Vanderbilt University Asian American Students Association, 1987-88
Education
Leadership Montgomery, Montgomery County, MD (2003-2004)
IMPACT Silver Spring Community Empowerment and Involvement Program, (2000-2001)
University of Maryland Smith School of Business, College Park, MD (1992-1997)

Dual MBA/MS in Finance and Operations Research

Vanderbilt University School of Engineering, Nashville, TN (1984-1988)

B.E. in Electrical Engineering

World Tae Kwon Do Federation 3rd Degree Black Belt Certification, Seoul, Korea (1994)
US Army ROTC, Camp Challenge, Fort Knox, KY (1986)
Awards and Honors
Robert H. Linowes "Unsung Hero" Leadership Award from Community Foundation for the National Capital Region (2005)
President's Volunteer Service Award from President's Council on Service and Civic Participation (2004, 2006, 2007, 2008)
Recognition by WUSA9 TV's "JC Hayward & Friends" for community service (2005)
Team Spot Award from Lockheed Martin IS&GS Global Supply Chain Management (2008)
Award of Excellence from Lockheed Martin Corporate Headquarters Internal Audit (2005)
Executive Performance Award from Lockheed Martin OMNIS Program Management Office (2000)
"Whatever It Takes" Award from Lockheed Martin Mission Systems Gaithersburg Pricing (1999, 2000)
Eagle Scout Award from Boy Scouts of America (1984)
Additional Information
Fluent in French and Vietnamese; beginner in Spanish
Enjoy community service, international travel, martial arts and science fiction movies
---

Q&A
Find out what the County Council Candidates Think About the 9% Property Tax Hike »
Q: Describe yourself on the political spectrum (i.e., fiscal conservative/social liberal, libertarian, social moderate/fiscal liberal).
A: I am a pragmatic progressive who is a budget expert and people focused.
Q: What is the biggest challenge facing Montgomery County today?
A: The perception that Montgomery County is not "business friendly" which has led to sluggish commercial job growth at just 1%.
Q: What is the one thing – project or program – that you want to achieve?
A: Full implementation of recommendations made by Ike Leggett's Regulatory Reform Committee to improve Montgomery County business services.
Q: How will you pay for your project/program?
A: The implementation of recommendations should streamline County regulatory processes and therefore pay for itself in reduced costs.
---