Council At-Large
---
Connect
---
Resume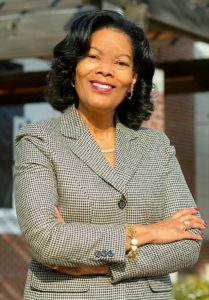 Critical Capabilities
Consummate financial professional with demonstrated success in complex contract negotiation, administration and oversight for government and commercial clients. Special expertise in pricing strategies and financial analysis. Adept team leader with phenomenal results in process improvement. Trained by IBM. Superlative references.
Experience
INDEPENDENT CONSULTANT, Contracts Management (2011-present) 
Creates process improvement and business development strategies that consistently increase new business opportunities for
Monitors compliance with contract and program
Examines performance requirements and delivery schedules to ensure accuracy and completeness.
Provides contractual guidance to program personnel. Developed online schedule to ensure timely completion and attention to required
Evaluates and interprets contract language to determine the company's obligations under the contract, while asserting the company's
Maintains all required contractual records in accordance with the contract requirements and company policies and procedures. Streamlined records retention process which enabled easier access to critical
Provides continual review to ensure all terms and conditions are met and problems are identified and resolved/mitigated in a timely
Negotiates, drafts and administers moderately complex contracts, including but not limited to, non-disclosure agreements, teaming agreements, and subcontracting agreements.
Reviews government solicitations and collaborates with team members on proposal efforts. Where appropriate, provides proposal input, including legal disclaimers and contractual assumptions.
Assists with FFP, CPFF and/or T&M pricing for RFP proposal
Performs other related tasks of similar complexity as
CONTRACTS MANAGER, University Research Co., LLC Bethesda, MD (2006-2011)
Responsible for negotiation, administration, and termination of prime contracts, subcontracts, and cooperative agreements; and preparation of cost proposals for government clients and other donors.
Reviewed bid solicitations and cost proposals for Domestic US and International clients with supporting data for conformity with government agency and company
Active knowledge reviewing proposal responses and managing contracts, assisted in securing multiple$4M-$30M contracts from the following entities: Centers for Disease Control & Prevention (CDC), Substance Abuse Mental Health Services Administration (SAMHSA), United States Agency for International Development (USAID), Federal, State and Local Government agencies, private industry, and commercial
Coordinated multi-million dollar proposal team efforts that ensured on-time, accurate & complete delivery – minimized re-work due to errors or incorrect assumptions; kept team focused on goals through regular status meetings and executive program updates; exhibited excellent interpersonal skills to manage disparate opinions; defined roles & responsibilities and created achievable
Successfully worked with all levels of management and program team; identified and escalated issues of concern to ensure timely delivery of proposals and/or contractual deliverables.
Reviewed administration of contracts, subcontracts and cooperative agreements.
Recommended automation of contract management duties that ensured responsive and accurate management of
Monitored financial activity of prime and sub-contracts.
Initiated weekly team "best practices" sessions to improve departmental productivity and ensure continuing education of team
Ensured compliance with appropriate regulations including Federal Acquisition (FAR) and the Agency for International Development Acquisition Regulation (AIDAR).
Coordinated with program management to ensure financial and administrative integrity of contracts. Developed internal process to minimize redundancies across
SR. FINANCE CONSULTANT, NuView Development Group Suffolk, VA (2005-2006)
Reviewed & recommended pricing strategies for commercial development projects.
Prepared multi-million dollar land purchase
Managed new development bids & proposals team. Secured personnel and developed practices and processes to streamline proposal timeline. Improvements increased revenue stream by 30%.
Conducted risk management
Supported legal team on client
SR. FINANCIAL ANALYST, Getronics, Germantown, MD (2000-2005)
Monitored preparation of Commercial cost proposals.
Developed pricing strategies & assisted with solution
Organized proposal schedule & coordinated
Monitored competitive analysis trends and performed cost
Prepared executive management
Supported contract negotiation & conducted financial analysis during due diligence. Instrumental in identifying operational deficiencies that ultimately improved corporate profit margins.
SR. PRICING ANALYST, WANG Global, Rockville, MD (1995-2000)
Developed complex Government & Commercial cost proposals.
Developed pricing strategies, identified risk factors, monitored competitive analysis trends, and performed cost
Supported contract negotiations, conducted financial analysis during due diligence.
Supported pre and post award
Developed process improvement procedures; conducted upper management financial reviews.
CORPORATE PRICING ANALYST, Loral Federal Systems, Beltsville, MD (1993-1995)
Supported financial & strategic analysis of large scale contracts.
Conducted business case analysis, identified resource requirements, developed risk assessment plans.
Team Lead for cost proposal development, contract negotiations and quarterly executive management
Provided proposal and post award audit support; evaluated subcontractor cost proposal submissions.
Market Driven Quality (MDQ) team leader for process
FINANCIAL PLANNER, IBM Corporation, Gaithersburg, MD (1993)
Served as departmental liaison to identify, recommend and implement procedures to improve productivity, accuracy and
Provided financial support for contract planning, analysis and cost
Promoted technical lead for financial analysis & control of overhead
Provided oversight of budget maintenance
Education
Contract Management Certification, Florida Institute of Technology, Gaithersburg, MD (Satellite)
MBA – Finance, University of Pittsburgh, Pittsburgh, PA
BS – Business Administration, Virginia State University, Petersburg, VA
Service
Maryland Commission for Women – Board Member – Current

Chair, Education & Outreach Committee
Co-Chair, Women of Tomorrow Awards

Montgomery County Commission for Women – President – Current

2016 Chair, 36th Annual Women's Legislative Briefing
2015 Co-Chair, 35th Annual Women's Legislative Briefing
2014 Chair, Teen/Tween Track Sub-Committee (developed & implemented a new seminar segment that focused on the portrayal of women & girls in the media).
Spokesperson for MC-CFW:

Provided testimony before the Senate Judicial Proceedings Committee and the Judiciary Committee-MD House of Delegates in support of S.B. 620 and H.B. 715 – Denial of Paternity, Custody and Visitation.
Provided comments at the unveiling of the Earned Sick & Safe Time Act in Annapolis supporting a bill that would guarantee workers in MD seven paid sick days a year.
NAACP-Montgomery County Branch – Lifetime Member

Co-Chair, 2016 & 2017 Freedom Fund Dinner
Mistress of Ceremonies (2010)

The Links, Incorporated – Silver Spring Maryland Chapter – Chaplain (2015-2017)
Jewish Council for the Aging – Board Member – Current

Interages Mentor – coach and develop mentee to enhance social skills, language proficiency, self-esteem, compassion and the value for community service.
2011 Graduate – Leadership Montgomery
Montgomery County African-American Advisory Council – Current – inform the County Executive needs and concerns of the African American community living and/or working in Montgomery County so that is well informed of and able to act effectively to
Montgomery County Sister Cities Board Member – Current – provide travel management consultation including planning, decision-making and strategic analysis of selected sister city destinations.
Montgomery County Board of Elections – Chief Election Judge
Montgomery County African-American Community Outreach Forum – Presenter – 2013
Northwest High School African American Parents Council – Presenter – 2013
The People's Community Baptist Church Trustee Board – Former Vice Chair & Team Captain – coached and developed team members; elicited cooperation within team and amongst church ministry heads; persuaded board to consider and implement progressive & innovative operational changes; facilitated team
The People's Community Baptist Church Foundation – Vice Chair – Current
Altrusa Int'l. Inc. – Keynote Speaker
Deputy Superintendent Minority Academic Advisory Council – (Former Measurements Committee Co-chair)
---

Q&A
Find out what the County Council Candidates Think About the 9% Property Tax Hike »
Q: Describe yourself on the political spectrum (i.e., fiscal conservative/social liberal, libertarian, social moderate/fiscal liberal).
A: I am progressive.
Q: What is the biggest challenge facing Montgomery County today?
A: There are a number of challenges but the biggest is affordability – it is difficult in Montgomery County to stretch incomes to meet living expenses comfortably.
Q: What is the one thing – project or program – that you want to achieve?
A: I want to expand affordable housing for individuals and families in Montgomery County.
Q: How will you pay for your project/program?
A: I would focus on developer fees, expanding the tax base, and reallocating funds allocated for vacant/unfilled county government positions.
---