Council District 1
---
Connect
---
Resume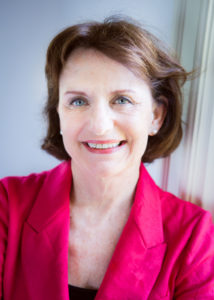 Montgomery County Land Use Experience
MONTGOMERY COUNTY PLANNING BOARD/COMMISSIONER, The Maryland-National Capital Park and Planning Commission (1999-2007)
During my eight years of service, the Planning Board worked on eleven master and sector plans that were approved by the County Council, including the Potomac Master Plan, the Shady Grove Sector Plan, and the Woodmont Triangle Amendment to the Bethesda CBD Sector Plan; the Legacy Open Space Program was initiated with a Functional Master Plan; and the Board addressed issues of noncompliance in Clarksburg. In eight years, I worked with four chairs (Hussmann, Holmes, Berlage, and Hanson).
Economic development—This was a time of significant economic development. Major projects were approved with my support: all of the projects for the redevelopment of Silver Spring (for example, Discovery Communications, Casa de Maryland), for corporate headquarters (Marriott, Lockheed) for the biotech industry (Qiagen, Human Genome, Howard Hughes), and for general economic development (for example, Bethesda Triangle, Wisconsin Place, Chevy Chase Lake, and LCOR).
Montgomery County Parks Experience
PLANNING BOARD MEMBER AND PARKS COMMISSIONER, leader in Park matters with a special interest in Parks and Equality of Youth recreational opportunities
Ballfield Initiative (so far $15M has been spent on the renovation of the school fields and the creation of new playing fields); worked to assure that fees for parks or other public facilities are not a bar to use; worked to assure parity such that parks are developed similarly throughout the County; more and improved community centers (Scotland Community Center, Wisconsin Place Community Center).
VICE-CHAIR OF THE BOARD OF TRUSTEES, Montgomery County Parks Foundation
The primary focus of the Parks Foundation is strategic planning in order to fundraise for a museum and education center at the Josiah Henson Park, the place where Josiah Henson—whose autobiography inspired Harriet Beecher Stowe to write "Uncle Tom's Cabin"—lived as a slave before obtaining his freedom. The project is of national and international importance.
CURRENT CHAIR, Western Grove Urban Park Advisory Committee
As Chair, I have worked with the Parks Department and Chevy Chase Village to develop a plan for a new kind of urban park—the Western Grove Urban Park—that offers both urban green space with connectivity to transit, WIFI, and moveable tables and chairs for area office workers and local residents to work and play. The park opened in October 2017.
CHAIRED COORDINATING COMMITTEE OF FRIENDSHIP HEIGHTS' RECREATION COMMITTEE, Wisconsin Place Community Recreation Center
New England Development, working with the Committee, built the center as an amenity to the Wisconsin Place development. The Center opened in 2009.
FORMER MEMBER, BCC Baseball's Board of Directors, Bethesda Chevy Chase Baseball
As a former member of BCC Baseball's Board of Directors, I chaired the effort to secure a playing field on the GEICO tract to be built when GEICO proceeds with development. This was done through a recommendation in the Friendship Heights Sector Plan and the subsequent incorporation of the playing field in an approved development plan.
Legal and Other Professional Experience
MANAGEMENT CONSULTANT, Washington, D.C.
Assisted trade association for Information Technology (IT) companies—TechServeAlliance–as a registered lobbyist, focusing on legislative matters involving employment tax proposals pending before Congress.
ENVIRONMENTAL LAW PROJECT
While living in Phoenix, Arizona in 1990 assisted former governor (and future Secretary of the Interior for President Bill Clinton) Bruce Babbitt, then a private practitioner, with environmental issues involving mining rights in the Prescott National Forest.
NATIONAL LABOR RELATIONS BOARD
Washington, D.C. In 9 years at the Board, moved from Counsel to Senior Counsel to Assistant Chief Counsel under a number of Board members. I supervised attorneys in preparing draft legal decisions on a myriad of labor law issues. Argued cases in federal circuit court while detailed to appellate court division.
Civic, Non-profit, and Community Activities
CHAIR, Neighborhood Montgomery
Neighborhood Montgomery was an informal organization with over 140 participants. The paramount goal of Neighborhood Montgomery is to provide information and pool resources among County stakeholders to address the major issues facing Montgomery County. As Chair, I have addressed many civic associations throughout the County, and participated—some times through testimony, most often through written submissions—in the deliberations of both the Planning Board and the County Council as the County enacted in 2014 its first new zoning code since the 1970's.
CURRENT BOARD MEMBER AND CO-CHAIR OF MEMBERSHIP, PAST PRESIDENT, Montgomery Women
The mission of Montgomery Women is to advance women and seek full representation of women in leadership positions in Montgomery County. It holds numerous programs and networking opportunities throughout the year—including the annual Power Tea. I chaired Montgomery Women from 2009 to 2012. During that time, the organization grew from 80 to 150 members with increased diversity in work experience, age of members, and ethnicity. With the growth and broadening of membership, Montgomery Women has been more able to fulfill its mission, and its programs have covered topics that appeal to a County of dynamic, diverse women.
FORMER MEMBER OF THE BOARD OF DIRECTORS, SECRETARY TO THE CORPORATION, Aschiana Foundation
The Aschiana Foundation is a charitable non-profit organization dedicated to the education and welfare of the tens of thousands of street children in Afghanistan through an Afghan program called Aschiana. During my time on the Board, the Foundation provided most of the funding for Aschiana's new Children's Center. The building has 24 classrooms and a health clinic, and it opened in 2011.
CURRENT MEMBER, Graduate, Class of 2004, Leadership Montgomery
Leadership Montgomery is an intensive 9-month curriculum designed to inform, develop and educate community leaders. I first participated in Leadership Montgomery while serving on the Planning Board.
PAST REGIONAL CHAIR, Wellesley College
CURRENT MEMBER, Friends of Art Committee, Wellesley College
Education
GEORGE WASHINGTON UNIVERSITY, Washington, D.C.
J.D., with honors;
WELLESLEY COLLEGE, Wellesley, Massachusetts
B.A., with honors.
Personal and Professional
Married. Three married sons, 2 grandchildren. Resident of Montgomery County since 1978.
---

Q&A
Find out what the County Council Candidates Think About the 9% Property Tax Hike »
Q: Describe yourself on the political spectrum (i.e., fiscal conservative/social liberal, libertarian, social moderate/fiscal liberal).
A: Prudent progressive
Q: What is the biggest challenge facing Montgomery County today?
A: We are racing towards a tipping point when it comes to addressing our budget shortfall, and the development that has outpaced our infrastructure in terms of schools, transportation and parks.
Q: What is the one thing – project or program – that you want to achieve?
A: Improve quality of life by remedying school overcrowding and creating destination places with amenities and affordable housing near Metro stations and future transit hubs.
Q: How will you pay for your project/program?
A: Through eliminating ineffective and duplicative programs and growing our economic base.
---