Council At-Large
---
Connect
---
Biography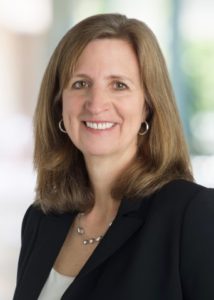 Michele Riley is a Senior Advisor in the Dispute Consulting group. She is responsible for providing a variety of consulting services, with a focus on intellectual property damages and valuation.
Ms. Riley has testified regarding damages in patent, trademark and copyright infringement, as well as trade secret misappropriation cases. She has performed valuations of intellectual property for arms-length licensing and litigation matters, and assisted clients with the financial aspects of negotiations for the purchase, sale and licensing of intellectual property. In addition, she has audited royalty streams on technology licenses for clients in a number of industries.
Ms. Riley has written and lectured extensively on methodologies for determining damages in intellectual property infringement matters, as well as valuation techniques for intangible assets. While with Invotex, Ms. Riley developed a proprietary e-commerce tool which contained information extracted from technology licenses across a variety of industry categorizations.
Ms. Riley's other experience includes litigation services, specifically damage valuations and testimony in the areas of breach of contract and unfair competition. Her management and administration of bankruptcy and troubled company engagements have entailed developing financial models, preparing cash flow projections under varying scenarios, and analyzing business segments and operations.
Professional Memberships
American Institute of Certified Public Accountants
Maryland Association of Certified Public Accountants
Licensing Executives Society
Intellectual Property Owners Association
Education
M.B.A., Finance – University of Maryland
B.A., Physics – Emory University
Designations
Certified Public Accountant (CPA)
Certified in Financial Forensics
(CFF) Certified Fraud Examiner (CFE)
Practice Areas
Business Valuation Disputes
Complex Business Litigation
Intellectual Property Disputes
Trade Secrets & Restrictive Covenants
Compliance Services
Intellectual Property/Intangible Assets Valuation
Industry Focus
Consumer, Retail, Food & Beverage
Government Agencies
Technology, Media & Telecommunications
---

Q&A
Find out what the County Council Candidates Think About the 9% Property Tax Hike »
Q: Describe yourself on the political spectrum (i.e., fiscal conservative/social liberal, libertarian, social moderate/fiscal liberal).
A: Fiscally conservative/socially liberal
Q: What is the biggest challenge facing Montgomery County today?
A: Projected budget deficits caused by baby boomers retiring from the workforce in large numbers are the biggest challenge facing our county today.
Q: What is the one thing – project or program – that you want to achieve?
A: To improve the county's fiscal health I will implement the recommendations made in the Countywide Comprehensive Economic Strategy dated November 2016.
Q: How will you pay for your project/program?
A: I will develop a private sector capital campaign to enhance funding for the MC Economic Development Corporation so that the recommendations can be achieved.
---