Council At-Large
---
Connect
---
Biography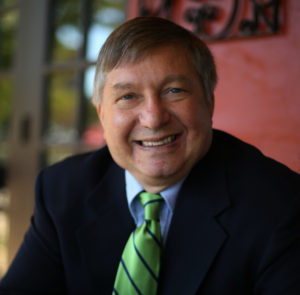 Neil H. Greenberger is in his 11th year working for the Montgomery County government, including 10 years as the Legislative Information Officer of the Montgomery County Council.  Both in career and personal life, Neil has been a strong advocate for schools that are innovative in their subject matter, for expanded assistance to nonprofits, for realistic development plans that consider both current and future residents, for increased services for senior residents and for finding ways to open opportunities to more people.
Among his duties working for the County Council were to oversee operations of the County Web site and the County cable television station, in which he changed its approach to programming—and won several national awards for the efforts, including the station's first regional Emmy awarded by the National Capital Chesapeake Bay Chapter of The National Academy of Television Arts & Science. In 2012, Neil chaired the "Montgomery County Honors World War II Veterans" event held before a capacity crowd in Silver Spring, Md. In 2015, he was the co-chair of the event "Honor and Gratitude: Montgomery County Salutes Vietnam Veterans." That was the first significant event to honor Vietnam veterans since the war ended 40 years earlier. He advocated for the Legislative Information Office to have bilingual employees who would directly work for the Spanish and Asian communities of the County.
Neil previously worked for six years as the Public Information Officer for the City of Rockville and for two years in the Community Outreach Office of the Maryland State Board of Education and the Office of State Superintendent of Schools Nancy Grasmick.
He spent much of his career as a writer and editor for The Washington Post, winning several awards working chiefly as a sportswriter covering The Washington Redskins, professional football in general, college football and basketball. For five years, he was in charge of The Post's local sports coverage. He wrote one story that led to then-Redskins quarterback Joe Theismann being pictured on the cover of Sports Illustrated with a piece of tape over his mouth to illustrate he would no longer be talking with the media (typical Joe—that ban lasted only four weeks).
Neil, who has lived for long periods in Bethesda and Gaithersburg, now lives in a historic house in Damascus, with his best friend Chaos—the world's cutest cocker spaniel.
---

Q&A
Find out what the County Council Candidates Think About the 9% Property Tax Hike »
Q: Describe yourself on the political spectrum (i.e., fiscal conservative/social liberal, libertarian, social moderate/fiscal liberal).
A: I am a lifelong social progressive, who also believes in spending with realistic visions.
Q: What is the biggest challenge facing Montgomery County today?
A: Development plans without realistic plans for future school capacity, achievable transit, roads where needed and parking spaces have been approved by the current Council. This cannot continue.
Q: What is the one thing – project or program – that you want to achieve?
A: I want to make sure future development plans coming before the Council are only approved with needed infrastructure, and I will use the County law to GUARANTEE property taxes do not increase above the rate of inflation for 4 years.
Q: How will you pay for your project/program?
A: I have been a County employee for the past 11 years, including 10 with the County Council. I will make it a personal project to find the enormous waste in the County budget. This will allow us to increase services and programs, while controlling taxes.
---