Council At-Large
---
Connect
---
Biography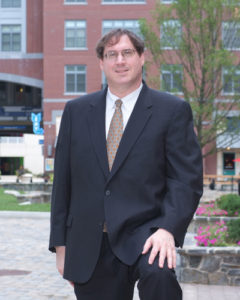 I grew up in New Rochelle, New York. I graduated from Syracuse University with a B.S. in Accounting. I graduated from Georgetown University with a M.S. in Taxation. I worked in New York City for a National CPA firm for eight years in the audit department. Two of my largest clients were Merrill Lynch and the N.Y. State Lottery. Later, I worked at a medium-sized public accounting firm in the taxation department preparing individual and business tax returns. I have been a licensed CPA since 1985. I moved to Rockville, MD in 1990. I started my political career in 2007 when I joined the Twinbrook Citizens Association. The last four years I was the President of the TCA, where I advocated for over 4,000 households. Though the course of my activism, I eventually teamed up with my fellow presidents of various neighborhood associations to represent over 65,000 residents in the City of Rockville. I save the Montgomery County Taxpayers over $14 million dollars by advocating to stop an office building from being built on top of a middle school for 20 administrative personnel when the County has between 14% to 16% of vacant office buildings available to house those 20 administrative personnel. I collaborated with over 25 civic associations, and I worked with five of these civic associations to stop the bus depot proposal in which 400 buses would be moved from Shady Grove to Aspen Hill due to environmental concerns. I rewrote the unfair policy on the Home Based Business zoning ordinance.
---

Q&A
Find out what the County Council Candidates Think About the 9% Property Tax Hike »
Q: Describe yourself on the political spectrum (i.e., fiscal conservative/social liberal, libertarian, social moderate/fiscal liberal).
A: I am a fiscal conservative/social liberal. I would be your Financial Voice and your Fiscally responsible choice.
Q: What is the biggest challenge facing Montgomery County today?
A: The biggest challenges facing MC today are a tie between the budget shortfalls and traffic and congestion.
Q: What is the one thing – project or program – that you want to achieve?
A: Utilize the inner-service lanes on I-270 during rush hour. I would also implement simple solutions to help residents move around in and out of their neighborhoods more efficiently. For example, better timing of our traffic lights.
Q: How will you pay for your project/program?
A: I would advocate for the money that we were promised from the Education Trust Fund to fund school renovations and new schools to pay for the necessary improvements in our infrastructure. This would in turn would allow us to re-allocate tax dollars to solve our Transportation issues.
---