Council At-Large
---
Connect
---
Biography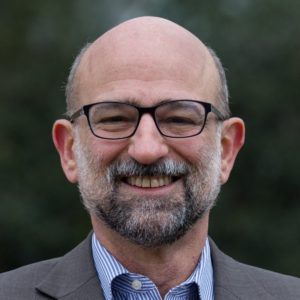 Montgomery County has been a wonderful home for me and my family and my business.
My wife, Franca Brilliant, and I are twenty-one year Montgomery County residents. Franca works for CASA de Maryland and my kids – Ezra is now off at college and Raphael works in Chicago in theater – attended Montgomery County public schools. I started a consulting business here in 1997, after having commuted for five years from Capitol Hill to work in downtown Silver Spring.
My brother Rob and family live in Potomac, my niece Lauren and family in North Potomac, my brother-in- law Myron and family in Bethesda, and my cousin Larry and family near Damascus! We're proud to call Montgomery County home.
As an elected official, activist, and organizer, I have led efforts to create a better community, improve lives for everyone, advance environmentalism, and promote public safety and good government.
How? In recent years, as:
Board vice chair at Shepherd's Table, serving the homeless and needy in Silver Spring
A member of the Montgomery County Board of Social Services
An advisory board member of Real Food for Kids–Montgomery
A founding advisor of the Village of Takoma Park
A Tifereth Israel Congregation board member
A Lumina Studio Theatre board member
An Old Takoma Business Association board member
An elected Takoma Park City Council member (2011-5)
A member of the Washington regional Transportation Planning Board (2012-5)
Co-chair of the Takoma Junction Task Force, co-recorder of the Tax and Services Duplication Issues Committee, and a member of two other civic committees
A two-year core team member of the TPSS Community Kitchen
Co-founder of nonprofit advocacy groups Sustainable Takoma and Safe Takoma President of the Old Town Residents' Association
Co-founder of the Takoma Park Mobilization
An economic justice, immigrant, civil liberties, healthcare, environmental, transit, and biking advocate
On the campaign trail, working for great candidates nationally and locally!
---

Q&A
Find out what the County Council Candidates Think About the 9% Property Tax Hike »
Q: Describe yourself on the political spectrum (i.e., fiscal conservative/social liberal, libertarian, social moderate/fiscal liberal).
A: I am a Progressive Democrat.
Q: What is the biggest challenge facing Montgomery County today?
A: Climate Change is a global challenge that every jurisdiction faces and must address locally. Our biggest purely local challenge is affordability – housing, healthcare, transportation, and childcare – addressable by working for equitable economic growth.
Q: What is the one thing – project or program – that you want to achieve?
A: Expand early child care and education options to make quality child care and universal pre-K available, accessible, and affordable for every Montgomery County family, helping prevent the educational achievement gap from opening and creating economic opportunity, especially for young mothers.
Q: How will you pay for your project/program?
A: The public cost of expanded early child care and education is unclear and will depend on the model implemented, on Maryland state aid provided, and on business and nonprofit participation. Montgomery Moving Forward — a nonprofit / business / county government coalition — has advanced a call to action inclusive of all Montgomery County sectors, noting particular the economic and workforce benefits — in addition to the benefits for our children — of expanded early care and education. Any public funding will be money well spent.
---