Sidney Katz
Council District 3
---
Connect
---
Resume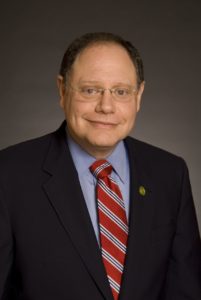 Experience
Planning Commission City of Gaithersburg
City of Gaithersburg Council (1978-1998)
Mayor of Gaithersburg (1998-2014)
Montgomery County Council – District 3 (2014 to present)
Owner, Wolfson's Department Store (former)
Education
Gaithersburg High School
Montgomery College
University of Maryland (B.S in Business and Public Administration)
---

Q&A
Find out what the County Council Candidates Think About the 9% Property Tax Hike »
Q: Describe yourself on the political spectrum (i.e., fiscal conservative/social liberal, libertarian, social moderate/fiscal liberal).
A: Democrat
Q: What is the biggest challenge facing Montgomery County today?
A: I am concerned about debt, which prevents us from making investments. I've been working to bend the cost curve to better control our debt.
Q: What is the one thing – project or program – that you want to achieve?
A: Education is my top priority. I've been meeting with stakeholders to see how the County Council can expand career education opportunities.
Q: How will you pay for your project/program?
A: Discussions with all involved parties (MCPS, Montgomery College, MCCC, MCEDC, and other nonprofit and community partners) are ongoing.
---