Council At-Large
---
Connect
---
Resume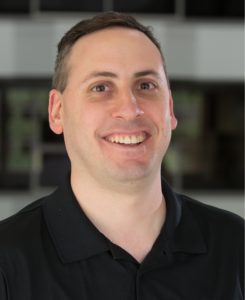 Education
Legal Fellow, University of Maryland At College Park (UMCP)
B.A. In Economics (May 2000)
B.A. In Theater (May 2000)
Work Experience
RADIO HOST/PRODUCER, Fox Sports Radio (2004-09), Yahoo Sports Radio (2010-2016), SB Nation Radio (2016-present)
Producer/Host of "SB Nation AM", a nationally syndicated show. Co-host of the show. As producer, I booked guests, prepped material, answered phones, edited sound bites and commercials.
RADIO HOST/PRODUCER, Clear Channel Communications, Rockville, MD (2003-2008), Red Zebra Broadcasting (2008-present)
Producer for "The Steve Czaban Show" on WTEM-AM 980. Prepared material for the hosts, answered phones, booked guests, edited sound bites and commercials. Host of MMA Radio show.
RADIO BOARD OPERATOR, Clear Channel Communications, Rockville, MD (2001-2003)
Ran the board for sporting events and live shows. Played commercials, edited sound, answered phones.
RADIO ENGINEER (2001-2003)
Contracted with several companies on various projects.  Built 10 studios in several locations.  Wired consoles, equipment, microphones, and master control rooms. Installed operating systems, network connections, phone systems.
CARPENTER, Hargrove Inc., Lanham, MD (2000-01)
Worked with a team of others to construct theatrical scenery.
BOX OFFICE ASSISTANT, UMCP Theater Department, College Park, MD (1998-1999)
Assisted in ticket sales, organization, accounting, and customer service.
CARPENTER, UMCP Theater Department, College Park, MD (1997-2000)
Assisted Shop Supervisor in planning and construction of dozens of University Theater productions. Organized, assigned, and supervised construction by students.
UMPIRE, Department Of Recreation, Montgomery County, MD (1994-1995)
Worked as an umpire for Little League Baseball.
Awards and Scholarships
Creative and Performing Arts Scholar at UMCP (1998-2000)
Theatre Patrons Association Scholar at UMCP (1999-2000)
Dean's List Honor Student – 4 semesters
Volunteer Work
Partnership for Animal Welfare (PAW)

We find forever homes for rescue dogs and cats. I bring the dogs to shows at pet stores and help them find a new owner to give them a home.
Skills
Experience in Windows, word processing, spreadsheet, database applications, computer hardware assembly, software, and troubleshooting.
Experience in carpentry, electrics, rigging, welding, and sound systems as related to Theater.
Typing speed of 55 wpm.
Strong accounting and organizational skills.
---

Q&A
Find out what the County Council Candidates Think About the 9% Property Tax Hike »
Q: Describe yourself on the political spectrum (i.e., fiscal conservative/social liberal, libertarian, social moderate/fiscal liberal).
A: Fiscal moderate/Social moderate
Q: What is the biggest challenge facing Montgomery County today?
A: Keeping the high standards of Montgomery County – great schools, safe neighborhoods, the best place to live in Maryland!
Q: What is the one thing – project or program – that you want to achieve?
A: Less traffic congestion – we need to speed up road construction projects and encourage more telecommuting.
Q: How will you pay for your project/program?
A: There is a lot of waste in the $5.5 billion budget of our county. We need smarter spending by our council.
---