Council At-Large
---
Connect
---
Biography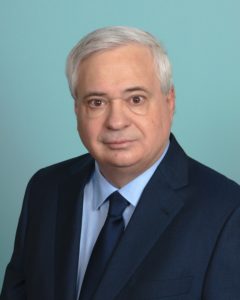 Tim has lived in Montgomery County for over thirty years.  He and his wife raised three children, including a son and daughter that they adopted from Guatemala.
Tim has a Ph.D. in History from the University of Toledo and has worked with the National Archives for 26 years.  He is now retired and likes to spend time with his grandson.
Tim is a long time activist for environmental causes, peace and justice issues. He believes that if we are to have a prosperous society, we must have a sustainable society.
If Tim is elected, he will work tirelessly toward the goal of a sustainable society where everyone has the opportunity to live a prosperous life.
---

Q&A
Find out what the County Council Candidates Think About the 9% Property Tax Hike »
Q: Describe yourself on the political spectrum (i.e., fiscal conservative/social liberal, libertarian, social moderate/fiscal liberal).
A: I consider myself Green. I am very liberal socially. Economically we need more radical solutions because our economy is unsustainable.
Q: What is the biggest challenge facing Montgomery County today?
A: Our society is unsustainable. We emit too many greenhouse gasses. Our development polices give us crowded schools and deteriorating roads and transit.
Q: What is the one thing – project or program – that you want to achieve?
A: I want to make our economy sustainable, promote solar energy, energy efficient buildings, creating green jobs, and restorative agriculture.
Q: How will you pay for your project/program?
A: Sustainability programs pay for themselves over a fairly short time frame. More sensible development policies will reduce demand on infrastructure.
---