Council District 2
---
Connect
---
Resume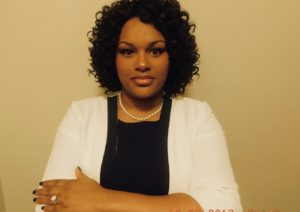 Skills Profile
Certified (First Aid, CPR-AED, BLS and Blood Borne Pathogens ) Instructor for AHA( American Heart Association), American Red Cross, EMS Safety, MEDIC and ASHI (American Safety and Health Institute).
Certified Instructor Trainer, IT
Proficient in Microsoft Office, Excel, PowerPoint, MS word
Internet management ( research, social media and surfing)
Lead instructor for multiple trainings
Successfully conducted 800+ trainings
Ability to communicate and interact with others effectively
Organize and conduct conferences and meetings
Life Coach, Trainer and Mentor
Ability to follow and enforce rules, regulations and procedures
Competent to prioritize tasks
Ability to work well with others
Team Leader
Community Leader
100% Dependability
Strong attention to detail
Office Management
Successful contract negotiation
Billing management
Exceptional organizational skills
Excellent communication both written and verbal
Making travel arrangements
Maintaining company calendar and schedule
Education 
Everest Institute, Silver Spring MD

Completed Medical Assisting Program, November 2009 GPA 4.0
Deans Honor Roll recipient

Quince Orchard H.S, Gaithersburg, MD
Employment History
FOUNDER & COMMUNITY LEADER, H.E.R. (Helping Everyone Reform) Organization (Non-Profit) (July 2016-present)
Community development
CPR-AED training and certification
First Aid training and certification
Entrepreneurial opportunities
Business development
Personal development
Student services
Community Services
Private services
Family services
PRESIDENT/LEAD INSTRUCTOR/OFFICE MANAGER, First Aid Educators (March 2012-present)
Daily research on new procedures and information
Instructing multiple trainings
Maintain certification records
Coordinate classes (dates, times and places)
Organize and maintain equipment
Daily inventory
Accounting (both receivable and payable)
All office duties
Daily customer interaction (verbal and online)
Contract negotiation
Billing management
Data Entry
Maintain office calendar
MONTGOMERY COUNTY PERSONAL CARE PROVIDER, Independent Contractor (June 2009-present)
Assist patients with personal needs
Cleaning and organizing
Being a companion
Preparing meals
Medication Preparation
Daily logs and documentation
Other Training and Exposures
Interned at SPRINGTIME HOMES (assisted living) 1000+ hours
"Girl Power" Contest Winner for the Montgomery County Commission for Women
Certificate of Appreciation received from the Montgomery County Council and ICE (Immigration and Customs Enforcement).
Currently attending advanced trainings to further my knowledge as an instructor and a leader.
---

Q&A
Find out what the County Council Candidates Think About the 9% Property Tax Hike »
Q: Describe yourself on the political spectrum (i.e., fiscal conservative/social liberal, libertarian, social moderate/fiscal liberal).
A: This is my first time being directly involved in politics at all. I have always believed in what was right and fair and never put a label on it. After doing some research I would consider myself closest to a fiscal conservative/social liberal. Most importantly, I consider myself a human being.
Q: What is the biggest challenge facing Montgomery County today?
A: Inclusion and acceptance. Montgomery County is a very diverse county and I believe that is what makes us great. However, our policies, laws and views seem to be very outdated and out of touch. which can be mistaken as segregation. If we could give everyone the opportunity to be who they are and respect them as people and provide them with the assistance they need to grow and succeed, we could overcome whatever challenges come our way.
Q: What is the one thing – project or program – that you want to achieve?
A: The reformation of Social Services/ Welfare. We need to make sure we are funding programs that are helping the members of our community. As of right now the program that the county offers for assistance to the community is anti-family, anti-growth, anti-success and anti-friendly. It has been that way for generations. This program is wasting money and not really helping families, I will change that.
Q: How will you pay for your project/program?
A: My biggest project will not cost a cent more than what they are already spending. In fact, I will save the county hundreds of thousands of dollars, grow the economy, strengthen families and secure our future. To fund other projects I have, I have 2 major ways we could generate the necessary funding and protect our community all in one.
1. Require a Driver's license refresh test every 2 years.
2. Require all drivers to be certified in Basic First Aid and CPR. Not requiring them to help but to at least know how to properly help in the event of a emergency. Protecting both drivers and pedestrians. This will eliminate majority of the issues we face on the streets. This could also save someone's life. Education is the key to the future. All the money made from these additions could go to our schools and resources for our community.
---