Council At-Large
---
Connect
---
Resume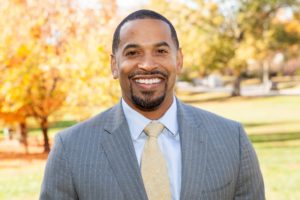 Experience
DIRECTOR, Summer R.I.S.E. at WorkSource Montgomery (January 2017-Present)
Summer R.I.S.E. (Real Interesting Summer Experience) is a locally funded initiative led by WorkSource Montgomery in collaboration with Montgomery County Public Schools (MCPS) and other partners, that will provide MCPS rising juniors and seniors with enriching summer career development experiences. Students will participate in career shadowing opportunities that will introduce them to the structures of businesses and industries, the role of technology, and the importance of customer service in every profession. They will also earn a stipend, learn about financial literacy, and participate in both online and in person professionalism trainings to help prepare them for college and career.
DEMOCRATIC CANDIDATE FOR U.S. CONGRESS, Maryland's 8th District (2015-2016)
OF COUNSEL, The Raben Group (October 2013-October 2015)
DIRECTOR, Corporate & Government Affairs at Discovery Communications (October 2012-October 2013)
DIRECTOR OF CONGRESSIONAL RELATIONS, 2012 Democratic National Convention (July 2012-October 2012)
DEPUTY DIRECTOR OF STRATEGIC PARTNERSHIPS, U.S. Department of Education (January 2011-July 2012)
ASSOCIATE DIRECTOR, Office of Public Engagement, The White House (January 2009-January 2011)
LEGISLATIVE ASSISTANT, U.S. Senator Sherrod Brown, D-Ohio (January 2007-April 2009)
VICE PRESIDENT, DC Chapter of the NAACP (2006-2008)
LEGISLATIVE AIDE, U.S. Senator Barack Obama, D-Ill. (2005-2007)
LEGAL FELLOW, NAACP National Office (2004-2005)
Education
The Catholic University of America, Columbus School of Law JD, Law (2004 – 2007)
The Catholic University of America, Bachelor of Arts (B.A.), Sociology, (2000 – 2004)
---

Q&A
Find out what the County Council Candidates Think About the 9% Property Tax Hike »
Q: Describe yourself on the political spectrum (i.e., fiscal conservative/social liberal, libertarian, social moderate/fiscal liberal).
A: Progressive Democrat
Q: What is the biggest challenge facing Montgomery County today?
A: Keeping the Montgomery County Promise is our biggest challenge: good schools in every Zip Code, vibrant economy with thriving small businesses, attainable housing for retirees and new families, welcoming and diverse neighborhoods, and smarter land-use and transit planning.
Q: What is the one thing – project or program – that you want to achieve?
A: Affordable and accessible child care and early childhood education is one priority I feel is imperative for families up and down the economic ladder. We need safe, plentiful and affordable child care for working families, and early childhood education to close the opportunity and achievement gap before it opens.
Q: How will you pay for your project/program?
A: We must reassess our county's spending priorities, but also look carefully at how we collect revenue. Education, including childcare, has to be a priority that can be met with reprogramming some existing funds. And we must do this in partnership with federal and state government partners.
---