County Executive
---
Connect
---
Resume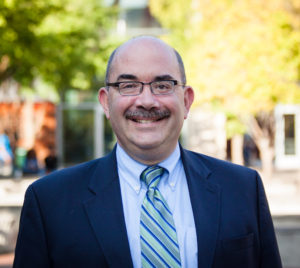 Experience
COUNTY COUNCIL MEMBER, Montgomery County, Maryland (2002-present)
Elected in November, 2002 (and re-elected in November, 2006, November, 2010 and Novembeer, 2014) to serve on County Council of Maryland's largest jurisdiction (population 1.1 million).  Served twice as Council President, in 2006 and 2015.  Serve as Chairman of Health and Human Services Committee, member of Planning, Housing and Economic Development Committee.  Along with eight other councilmembers, control county budget of $5.5 billion; exercise authority over land use and zoning, pass local laws.
CHAIRMAN, Montgomery County Democratic Party (1996-2001)
During my tenure as chairman, the county Democratic Central Committee became substantially more representative of the county's diverse demographics. It also modernized its information systems technology, significantly increased its base of donors and grassroots workers, and mounted an ambitious get-out-the-vote effort that increased the number of Democrats in the state legislature.
SENIOR FEDERAL RELATIONS OFFICER, Association of American Universities, Washington, D.C. (1995-2002)
Advised the presidents of 63 major North American universities, and their staffs, on political and policy developments related to higher education and scientific research.
ADJUNCT PROFESSOR, James McGregor Burns Academy of Leadership, University of Maryland at College Park (1995-1996)
LEGISLATIVE DIRECTOR, U.S. Senator Barbara A. Mikulski, Washington, D.C. (1993-1995)
Chief advisor to U.S. Senator on the Senate's agenda and procedures, responsible for planning and implementing her overall legislative strategy.  Managed legislative staff.
LEGISLATIVE ASSISTANT, U.S. Senator Barbara A. Mikulski, Washington, D.C. (1990-1993)
Won hundreds of millions of dollars of federal appropriations for projects in Maryland.
RESEARCH ASSISTANT, U.S. Senate Finance Committee, Washington, D.C. (1987-1990)
Answered correspondence, performed research on tax issues for committee chairman Lloyd Bentsen, the committee staff and the public.
Education
University of Maryland School of Public Policy, College Park, MD

Doctor of Philosophy, 2017. Dissertation topic: "The Stubborn Persistence of Homelessness."

Johns Hopkins University, School of Continuing Studies, Baltimore, MD

Master of Administrative Science in Public Administration, 1987.

University Of California, Berkeley, CA

Bachelor of Arts in English, 1984.
---

Q&A
Find out what the County Executive Candidates Think About the 9% Property Tax Hike »
Q: Describe yourself on the political spectrum (i.e., fiscal conservative/social liberal, libertarian, social moderate/fiscal liberal).
A: A Progressive for progress/fiscal moderate.
Q: What is the biggest challenge facing Montgomery County today?
A: De facto segregation in our schools. Every student should have an equal chance at a superb education to prepare for the jobs of tomorrow.
Q: What is the one thing – project or program – that you want to achieve?
A: Dramatically increase the number of affordable housing units by doubling the HIF and collaborating with the faith community on usable land.
Q: How will you pay for your project/program?
A: Public/private partnerships.
---