Council At-Large
---
Connect
---
Resume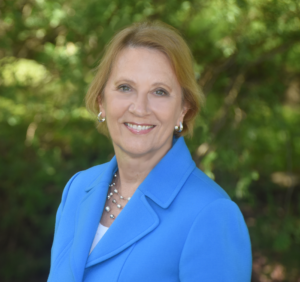 Education
Ph.D. – Industrial/Organizational Psychology – University of Tennessee
Masters / Specialist Degree – Mental Health Counseling  – University of Florida
Bachelor of Science Degree – Accounting – University of Florida
Professional
PRESIDENT/CEO, Gaithersburg-Germantown Chamber of Commerce, Gaithersburg, MD (2005-present)
I currently oversee the daily operations of the local Chamber of Commerce. In addition to economic development in the Gaithersburg-Germantown, I coordinate all programs and services, including member attraction and retention; 30 annual events; legislative affairs; economic development; marketing and communications; sponsorships; and community affairs. Administrative duties include direct responsibility for developing the annual budget and overseeing the daily finances; staffing; office and facility management; and supporting the 30-member Board of Directors.
My position relies on strong interpersonal skills as I work with business leaders, land owners and developers, commercial real estate brokers, community leaders, elected officials and the public on a daily basis. I am particularly strong in my ability to analyze and synthesize large amounts of information to determine and execute organizational priorities.  As part of my job, I have a full understanding of the local, state, and regional economy, as well as any major development occurring in the area.  I am actively engaged in land use planning and transportation infrastructure.
Recently completed the U.S. Chamber of Commerce Institute for Organization Management four-year program on association management.
ORGANIZATION DEVELOPMENT COORDINATOR, Hull York Medical School, University of York, York, England (2003-2005) 
Hull York Medical School (HYMS) is an undergraduate program opened in September 2003. As a start-up organization, there were many administrative challenges. My role at HYMS was to help develop the organizational infrastructure necessary to effectively deliver the medical curriculum. I developed and implemented administrative and academic policies and procedures; worked with students and the Associate Dean of Students to monitor student progression; assisted in the organizational development of the Medical Education Unit including job analyses and recruitment of administrative staff; provided expertise in program evaluation; and managed internal communications.
GENERAL MANAGER, BlackRock Center for the Arts, Germantown, Maryland, (2002-2003 (paid staff), 1997-2002 (Board member))
Opened and operated a community art center devoted to performing arts, visual arts, and arts education.  Board duties included fundraising, selection of building contractor, development of policies and procedures, and community outreach.  Manager duties included opening and staffing the center; overseeing the daily operations of the center; directly supervising 10 paid staff and managing 200 volunteers; managing the $1 million budget; programming the three performing arts stages, professional gallery, and five classrooms; day-to-day management of the facility; fundraising; grant writing; customer service; and marketing.
ADMINISTRATIVE SPECIALIST III / COMMUNITY OUTREACH COORDINATOR, Upcounty Regional Services Center, Germantown, Maryland (2001-2002)
Worked as a senior administrative specialist and government liaison to ensure that the needs of the community were met through County resources. Projects included education, transportation, communication, economic development, city planning, community infrastructure, etc.  Duties also included developing and monitoring the budgets for all the Regional Services Centers in the County ($3.5 million).  As part of my outreach responsibilities, I worked with local businesses in the development of Germantown Town Center and redevelopment of the Germantown Commons Shopping Center
ORGANIZATIONAL PSYCHOLOGIST, Oak Ridge Associated Universities, U.S. Department of Energy, Oak Ridge, TN, 1988-1991/Washington, DC, 1991-2001
As an Organizational Psychologist I worked as a senior manager on contract for the U. S. Department of Energy.  Duties included project management (including budget and staffing), written and oral communication, grant writing, and qualitative and quantitative research analysis on a variety of human resource related projects, such as:
Redundancy and Retraining – facilitating the downsizing of 40,000 employees, writing the annual congressional reports
Employee Assistance Program – coordinating the programs addressing alcohol dependency, mental health, crisis intervention among workers
Strategic Planning – working with various offices to facilitate and write their strategic plans
Training – writing various training manuals and delivering training to adult learners, including career exploration and job seeking courses
Conference Planning/Meeting Facilitation – planning workshops and conferences from 10 to 1,000 people
As part of my work with the Office of Worker and Community Transition (now the Office of Legacy Management, www.lm.doe.gov), I worked with communities in placing and retraining displaced workers. Workforce development included working with a nation-wide network of community colleges (C2Net) to provide skills assessments, career exploration, analysis of local employment needs, and facilitating education and retraining of the workers.
CERTIFIED PUBLIC ACCOUNTANT, Peat, Marwick, & Mitchell (now KPMG), Fort Lauderdale, Florida (1980-1984)
Worked as a staff/senior accountant for a major accounting firm. Duties included accounting, auditing, program evaluation, research, and data analysis.
Current Community Service
Committee for Montgomery (Board Chair)
Arts & Humanities Council (Board)
Asbury Methodist Village (Community Advisory Committee)
Holy Cross Germantown Quality Council (Member)
Germantown Alliance (Board)
Montgomery Moving Forward (Leadership Group)
Great Seneca Science Corridor Implementation Committee (CoChair)
Mooseum (Advisory Committee)
FutureLink (Advisory Committee/Mentor)
Prior Community Service
BlackRock Center for the Arts (Board/Chair)
Leadership Montgomery (Board/Program Chair/Facilitator)
Montgomery County Rapid Transit Task Force
Upcounty Citizens Advisory Board
CCT Coalition (Founding Board Chair)
Montgomery Women (Board/Power Tea Chair)
Friends of Wells Robertson House (Board)
PTSA – McNair / Matsunaga / Kingsview / Northwest
Clopper's Mill Homeowners Association (Founding Board Chair)
---

Q&A
Find out what the County Council Candidates Think About the 9% Property Tax Hike »
Q: Describe yourself on the political spectrum (i.e., fiscal conservative/social liberal, libertarian, social moderate/fiscal liberal).
A: I am socially liberal and fiscally moderate.
Q: What is the biggest challenge facing Montgomery County today?
A: We have a growing community with increased needs. We need to expand our tax base to avoid overtaxing our residents and businesses.
Q: What is the one thing – project or program – that you want to achieve?
A: Aside from the economy, we need to focus on early education which will yield significant return on investment.
Q: How will you pay for your project/program?
A: Attract new jobs to increase tax revenue; eliminate ineffective programs; and push for pre-K funding to eventually come from State.
---