Council District 1
---
Connect
---
Resume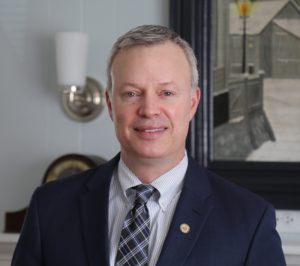 Professional      
COORDINATOR, Office of the County Executive, Rockville, Maryland (2015 – Present)
Managing the planning & redevelopment of the White Oak Science Gateway Master Plan Region including consolidation of the Food & Drug Administration; formulate and market a branding campaign for the local population and the international life sciences industry; serving as community liaison between county and state governments, residents, business and developers.
MAYOR, Town of Kensington, Maryland (2006 – 2016)
Five Term Chief Executive Officer overseeing $2.9 Mil budget, the Town Council, administrative staff, and public works staff, Town Charter & Code enforcement, green space & nine parks; coordination with State Highway and County DOT on maintenance and transportation issues; marketing and public relations, recruitment of sponsors for events; review and approve all municipal contracts for street maintenance, trash and recycling collection. Helped develop Explore Kensington, a campaign promoting community events as well as support for local businesses. Chaperoned 2013 comprehensive master plan through State, County & Town processes with public outreach with an Urban Land Institute TAP Panel Study and community meetings.
DEPUTY SECRETARY OF STATE, State of Maryland, Annapolis, Maryland (2011 – 2015 appointed by Gov. O'Malley; reappointed by Gov. Hogan)
Charities and Legal Divisions overseeing Maryland Non-Profits, Safe at Home Program for victims of domestic violence and human trafficking, Maryland Charity Campaign of United Way, prisoner extraditions & requisitions, Executive Orders, Notaries of Public, condominiums/timeshares, and State Flag protocol. Assisted with fiscal notes for various legislation; represented the Governor at events & travel; made public presentations and testimony before the General Assembly, commissions and other bodies.
PRINCIPAL, Rodgers Consulting, Germantown, Maryland (2008 – 2011)
Land use, smart growth, and urban planning strategies, tree preservation, monitored Montgomery County and municipal master plans; followed municipal, county, state legislation & policy; gave public presentations and testimony.
PLANNER & PROJECT MANAGER, Rodgers & Associates, Gaithersburg, Maryland (continued)          (1994 – 1999)
Land use design for commercial and residential developments, Project Manager of the "Kentlands" and "Lakelands" neo-traditional developments, division supervisor, oversaw tree preservation, served as client and community liaison; made public presentations and gave testimony on various land use issues.
PLANNING & ZONING INSPECTOR, City of Gaithersburg, Maryland (1990 – 1994) Administered site plan review, re-zonings, text amendments, public presentations for the Mayor & Council and Planning Commission, oversaw enforcement of the zoning ordinance, tree preservation and architectural standards.
Entrepreneurial  
PARTNER, Café 1894, Kensington, Maryland (2006 – 2011)
American style restaurant; performed financial management and payroll; sold 2011.
PARTNER, Sweat Shop, Kensington, Maryland (2004 – 2011)
Fitness center specializing in improving health with personal attention; oversaw financial management, client relations; membership of 300; sold 2011.
OWNER, Pete's Pets, LLC, Kensington, Maryland (1999 – 2004)
Service oriented business specializing in domestic pet exercise, featured in the
Washingtonian Magazine as "best pet care"; staff of fifteen; sold 2004.
Community & Non-Profit          
Advisory Board, Future Links; Advisory Board, Crossway Communities; President, Maryland Mayors' Association (2015-2016); Member, Maryland Municipal League Legislative Committee (2015-2016). Former President, Montgomery County Maryland Municipal League; Member, Montgomery County Smart Growth Initiative Task Force; Former President, People Animals Love; Former Chair, Gaithersburg Olde Towne Development Corporation; Volunteer, Rebuilding Montgomery.
Education           
LEED for New Construction, C.E. U.S. Green Building Council; Washington, D.C. (2008)
EXECUTIVES' & PRINCIPALS' BOOTCAMP PSMJ Resources; Boston, Massachusetts (2008)
LANDSCAPE DESIGN, C.E. (George Washington University; Washington, D.C. (1993)
URBAN STUDIES, B.A. (1990)Virginia Polytechnic Institute and State University; Blacksburg, Virginia; Minor: World History
---

Q&A
Find out what the County Council Candidates Think About the 9% Property Tax Hike »
Q: Describe yourself on the political spectrum (i.e., fiscal conservative/social liberal, libertarian, social moderate/fiscal liberal).
A: Moderate, with conservative fiscal sense & liberal social values.
Q: What is the biggest challenge facing Montgomery County today?
A: Sustaining quality services, without raising taxes by moderating expenses.
Q: What is the one thing – project or program – that you want to achieve?
A: Grow the tax base to support quality services in (4.b.) such as schools, parks, & transit, by attracting new commercial uses & more jobs.
Q: How will you pay for your project/program?
A: Expand the tax base; expand employment opportunities (4.c.).
---