Regina "Reggie" Oldak
Council District 1
---
Connect
---
Biography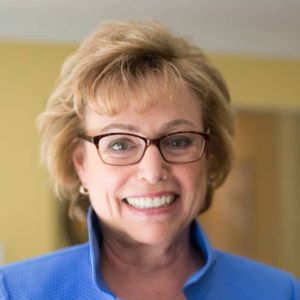 Employment and Community Leadership
Senior Counsel and Director of Government Relations, National Women's Law Center, 2008-16
Board Member, Arts and Humanities Council of Montgomery County (MD) (current)
Vice President, Montgomery Women (current)
Board Member, Planned Parenthood of Metropolitan Washington, including three years as Chair
Board Member, Planned Parenthood of Metropolitan Washington Action Fund, including two years as Chair
Commissioner, Montgomery County Commission for Women, including two years as President
Steering Committee Member, Maryland Women's Coalition for Health Care Reform (now Consumer Health First)
Board Member, Maryland Legislative Agenda for Women (MLAW)
Chief of Staff, Montgomery County Councilmember Roger Berliner, 2006-08
Chair, 2006 Montgomery County Women's Legislative Briefing; panelist at later Briefings
Founder, Maryland Coalition for Emergency Contraception, 2006
Legislative Aide, Maryland State Senator Sharon Grosfeld, 2004-06
Private law practice with focus on taxation of nonprofit organizations, 2003-06
Attorney/Manager, IRS Office of Chief Counsel, 1984-2001
Education
J.D., Georgetown University Law Center
B.A., Smith College
---

Q&A
Find out what the County Council Candidates Think About the 9% Property Tax Hike »
Q: Describe yourself on the political spectrum (i.e., fiscal conservative/social liberal, libertarian, social moderate/fiscal liberal).
A: Democrat
Q: What is the biggest challenge facing Montgomery County today?
A: Inequality. Our budget must invest in our priorities and protect our residents. We can't continue on this road of the haves and have nots.
Q: What is the one thing – project or program – that you want to achieve?
A: Affordable, high quality early care and education. It's central to the economic security of women and families and to our economic health.
Q: How will you pay for your project/program?
A: Through ROI – the potential is threefold: decreased costs to government and increased educational achievement and productivity in adulthood.
---