County Executive
---
Connect
---
Resume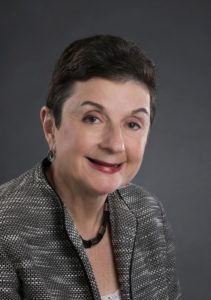 Experience
DEPUTY DIRECTOR, Maryland National Capital Park & Planning Commission (July 2013 – December 2017)
Assist the Director in all facets of managing the Planning Department
ACTING DIRECTOR, Maryland National Capital Park & Planning Commission,  (May 2012 – June 2013)
Selected to lead the agency during search for new director. Oversaw a staff of 150 and a budget of over $16 million.
Provided ongoing oversight of the Zoning Code Revision
Worked with other agencies to help streamline the Development Review Process
Oversaw the timely completion of numerous master plans
DIVISION CHIEF, Maryland National Capital Park & Planning Commission, Area 1 (January 2011 – May 2012)
Managed a staff of 17 and a budget of over $1.5 million
Oversaw the development of the Long Branch and Chevy Chase Lake Master Plans
Worked with staff, developers and the community to process development applications, mandatory referrals, and Local Map Amendments in a timely manner.
DIVISION CHIEF, Maryland National Capital Park & Planning Commission, Development Review:  (November 2004 – December 2010)
Managed a staff of as many as 37 planners and a budget of $4 million.
Oversaw the timely processing of development applications, special exceptions, and Local Map Amendments throughout the county.
Effectively dealt with numerous violations in Clarksburg Town Center caused by a developer who failed to construct the project in accordance with approved plans.
Initiated a comprehensive rewrite of the Montgomery County zoning code and led efforts to convert the official county zoning maps from paper to GIS.
Served as Project Manager for ProjectDox, a software product that gives regulatory planners the ability to review development applications electronically.
DIRECTOR, Montgomery County Division of the United Way of the National Capital Area (June 2003 – August 2004)
Put together a team of volunteers and community leaders to conduct a successful 2003 United Way fundraising campaign
SENIOR POLICY ANALYST, National Governors Association (February 2002 – May 2004)
Organized a successful Policy Academy on Integrating Transportation and Land Use
MAYOR, City of Rockville (1995 – 2001)
Initiated and chaired "Imagine Rockville", a nine-month, citizen-oriented "Visioning" Process that brought together a wide variety of people to develop a strategic plan for Rockville's future
Led the successful effort to redevelop downtown Rockville by approving demolition of the moribund Rockville Mall and moving forward with plans to create a new Town Center that would include a vibrant mix of retail, residential, and office uses
Obtained approval for both the King Farm and Fallsgrove – the city's first significant, transit-oriented developments.
Created the Greater Rockville Partnership, a non-profit economic development corporation (now known as REDI)
TWO-TERM COUNCILMEMBER, City of Rockville (1991 – 1995)
Helped lead the City through the difficult economic times experienced in the early 90's
Served as the liaison to the Rockville Caregiver's Coalition
ADMINISTRATOR, New Mark Commons Homes Association (1985 – 2002)
Successfully managed a community of 384 homes. Testified before the City on numerous issues.
Honors
Named one of Maryland's "Top 100 Women" a maximum of three times (1997, 2001, and 2006), earning a place in the "Hall of Fame"
Named "Citizen of the Year – 2002" by the Rockville Chamber of Commerce
Received the first Honorary "Athena Award" from the Montgomery County Business and Professional Women's Association – 2000
Graduate of "Leadership Maryland" – Class of 2000
Memberships
Member, American Planning Association, DC and Maryland Chapters 2004 – Present
Montgomery Women 2009 – Present, President since May of 2016
Served on the Board of the Center for Non-Profit Management 2004
Member, Chesapeake Bay Policy Committee, Washington Metropolitan Council of Governments, 1999 – 2001. Chair in 2000 – 2001
Board Member, Greater Rockville Partnership 1997 – 2001
Member, Transportation Planning Board, Washington Metropolitan Council of Governments, 1992 – 1998
Education
M.A.  Urban and Regional Planning, University of North Carolina, Chapel Hill, 1975
B.A. Political Science, Summa Cum Laude, Phi Beta Kappa, Washington University, St. Louis, Missouri 1973
---

Q&A
Find out what the County Executive Candidates Think About the 9% Property Tax Hike »
Q: Describe yourself on the political spectrum (i.e., fiscal conservative/social liberal, libertarian, social moderate/fiscal liberal).
A: I would characterize myself as a fiscal moderate/social liberal.
Q: What is the biggest challenge facing Montgomery County today?
A: Continuing to fund essential public services without raising taxes, given our changing demographics and shrinking office market.
Q: What is the one thing – project or program – that you want to achieve?
A: Work with MCPS to implement career readiness programs for non-college bound students so they can fill existing job vacancies, earn a living wage, and remain in the county.
Q: How will you pay for your project/program?
A: Reorder spending priorities; consolidate government support functions to create savings; and modify current reserve policy without jeopardizing AAA bond rating.
---